Dressing for you Holiday parties can a challenge and a pleasure. Here are a few tips to help you shine this Holiday Season.
The office Christmas Party is one of those rare occasions in the year when you can impress your co-workers with a little bit of fashion flair. We sat down with our friends at CTV Ottawa Morning Live to offer a little bit of advice on how to make the most of this opportunity.
Various types of parties require different levels of dress. Just remember; you can never be overdressed but you'll stand out like a sore thumb if you're under-dressed.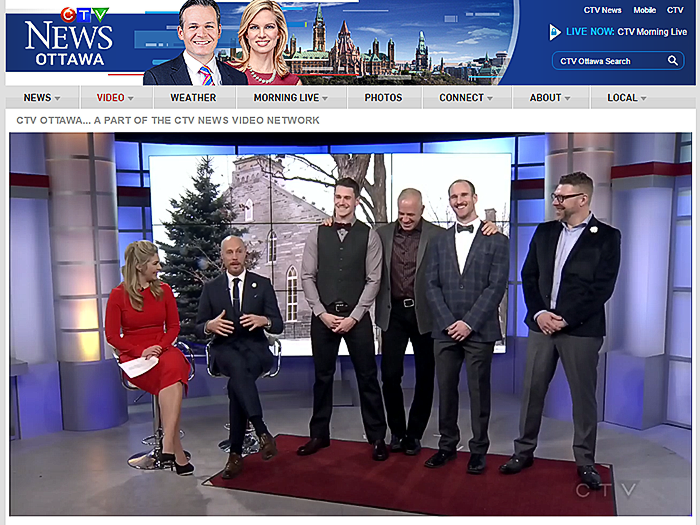 Feel free to take some risks and have some fun. A bow tie, a great velour sport jacket or a colourful shirt can make a fun statement and help you stand out in a crowd.
You'll want to ensure you have enough time to get your clothes properly tailored, nothing ruins a great outfit faster than a poor fit. Spend a few extra dollars to make sure the fit is just right.
On the trend side, we are seeing a lot of great textures this year, velour, wool and knits are making a strong statement. Popular colours include burgundy, blue and grey and remember that layering will always help make an outfit look just a little more formal and finished.
You will also want to make sure your shoes are clean and in good shape. A pair of fun socks can also add a little fun and flair to your outfit.
Two final tips:
Keep your wallet and your keys out of your pant pockets. Hide them in your suit or sport jacket or give them to a lady friend who can keep them in her purse.
Don't clip anything to your belt – ever!